Buyer Beware: Be On The Lookout For Utility Scammers!
Written By: Warm Thoughts Communications on September 11, 2020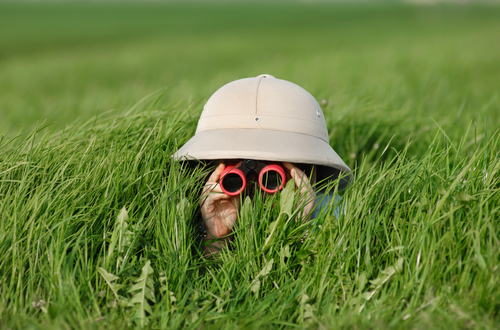 It's an unfortunate reality in today's world: while most people do business honestly, there are some unscrupulous players out there trying to pull a fast one so they can deprive you of your hard-earned money.
This is true across many industries, including gas and energy utilities. Whether they're in person, on the phone, or online via websites and emails, scammers posing as legitimate representatives of utilities reach out to thousands of people every day, threatening to shut off service unless they receive immediate cash payments.
To state it plainly: Discount Power (or any other legitimate utility or energy company) will NEVER ask for cash or prepaid cards as payment for your electric or natural gas plan! Always pay your utility bill by the means with which you established your account. If you ever have any doubt about the legitimacy of the person you are speaking or interacting with, end the conversation and contact us immediately.
Common utility scams and how to prevent them
Today's utility scammers have become pretty savvy when it comes to tricking people into making payments that they don't owe. The key to protecting yourself is to remember that knowledge is power! Here are some typical utility scams used today, and what you can do to protect yourself.
In-person scammers will try approaches such as:
claiming to be able to restore power quickly after an outage once a "reconnection fee" is paid.
trying to sell you a replacement meter.
trying to sell you an equipment inspection or energy audit to get into your home.
To deal with a potential in-person scammer, ALWAYS ask for a company photo ID, then call your utility company to verify their information before letting them in. If you believe you're in danger, immediately call 911.
Phone scammers will try to:
demand immediate payments to avoid service shut-off. (Like most utilities/electric or gas companies, Discount Power will always send a disconnection warning letter before this last-resort step is taken.)
attempt to "spoof" you by tricking your caller ID into saying that you're getting a call from a legitimate company.
call to say you overpaid on a previous bill, then request your bank account or credit card information to issue a refund. (Legitimate companies will typically credit your account for overpayments.)
To deal with a potential phone scammer,
hang up and call us to verify or ask any questions. NEVER provide payment or personal information to a caller you don't know, or who can't verify their identity. Don't trust your Caller ID!
Online/Email scammers will
attempt to pass themselves off as your utility by re-creating utility logos, colors, designs, and customer service signatures. Don't be fooled by the look of these emails; pay attention to what they're asking you for, and never provided personal nor bank information unless you're absolutely sure it is legitimate.
To deal with a potential email/online scammer,
always check the sender's email address. If you see any odd characters (numbers replacing letters, additional periods or hyphens), DO NOT click on any of the links or attachments within the message itself.
Protect yourself from utility scammers by following these tips. If you have any issues with your utility bill, or any other questions about understanding and managing your electricity and natural gas delivery in Connecticut, Maryland, Massachusetts, New Jersey, Ohio, Pennsylvania or Rhode Island, contact Discount Power today!