Energy Efficient Home Upgrades: Windows
Written By: Warm Thoughts Communications on March 4, 2020
Stop throwing money out the window because of higher energy bills!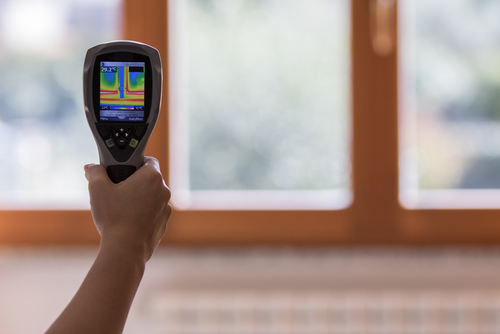 At Discount Power, our goal is to help you gain more control of your home's energy costs.
Part of our work towards that goal is informing on topics that can help you save money on electricity when it comes to your heating or cooling. That's why you'll be hearing from us often on how to make your home more energy-efficient, and the benefits of doing exactly that!
Today, we're tackling windows. You may not realize just how large a role the windows in your home play in your home's energy efficiency, your energy costs, and your comfort.
According to the United States Department of Energy, between 25 to 30 percent of the heating and cooling energy used to keep your home comfortable literally goes out the window through air leaks. And if you have older windows, that number could be significantly higher.
Upgrading to new windows
Replacing windows can be scary because it's a big investment. But done with care, this is an investment that pays off with lower energy cost and increased comfort over the life of your home or business. You may also be rewarded with an increased resale value, too!
The first step is to start shopping around. You can start comparison shopping online.
While you're looking at styles, features, and finishes, there is something essential you need to look for: That's the ENERGY STAR® label that shows the windows have been reviewed by the National Fenestration Rating Council and have been determined to have energy-efficient properties.
If your home has single-pane windows, consider upgrading to double-paned windows. While double-paned windows may cost more up-front, you get significantly greater energy savings in the long run as it helps keep things insulated: keep the heat inside during the winter, and the cool air in the midst of summer.
Once you choose the best quality and most energy-efficient windows you can afford, they should be installed by qualified professionals to make sure the windows are installed properly, and that any potential drafts are blocked to maximize energy efficiency.
Installing energy-efficient windows (as well as doors and skylights) may also help you qualify for the residential energy property credit on your federal taxes, so you'll save even more money on an annual basis.
Make your existing windows more efficient
If replacing the windows in your home isn't in your budget, there are more affordable options to help you increase energy efficiency as well as comfort.
Consider installing low-e storm windows. They help with energy efficiency and comfort in a few ways:
Low-e storm windows can greatly reduce air movement into and out of your windows, which means more of your heated or cooled air stays inside the home.
Low-e storm windows come with a coating over the glass. That coating minimizes how much ultraviolet and infrared light can pass through the window's glass, but doesn't affect the amount of visible light being transmitted. You will barely see the difference looking out the window, but you'll definitely see the difference looking at your energy bills.
Low-e coatings on storm windows improve energy efficiency all year-round. It reduces heat transmission through the storm window, so heat is reflected back into the home during winter, and reflects it outside during the summer. This means your home's heating and cooling system won't have to work as hard to keep your home at your set temperature.
Another benefit storm windows offer is that they reduce outside noise. So, if you live on or near a busy street, you'll be more comfortable with a quieter home.
The Department of Energy reports that the cost of installing Low-E storm windows is about 25 percent that of doing a complete window replacement on your home. On average, you'll recoup the cost of installing Low-E storm windows in between five and seven years with the energy savings. Depending on your existing windows, Low-E or interior storm windows can save you up to 33 percent on your current heating and cooling costs.
Whether your windows are newer or old, you can reduce drafts and increase energy efficiency with some simple do-it-yourself projects too, if any sort of installation or replacement project isn't in the cards:
Use insulating curtains and insulating cellular shades to block drafts and keep your heated or cooled air indoors.
Take advantage of passive lighting and heat. Open curtains and shades on south-facing windows during the day so more sunlight and heat can come in. Close them once the sun goes down to keep that heated air in and block the chill from cold window glass.
Check for leaks and drafts by holding a lit candle, incense stick or smoke pen next to and along the edges of your windows. If the smoke starts blowing horizontally, that means there's a draft. This trick also works for doors.
Seal updrafts with caulk, weatherstripping, expanding foam, and window insulation kits.
Addressing areas of your home or business such as the windows helps keep you in control of the money you pay for your energy, making sure nothing is left to waste. And that's what we can help you do, too!
Discount Power gives you more control over your home's energy usage and costs with both variable and fixed-rate options, at term lengths that fit your lifestyle and budget. Contact us today to learn more about how you can save, and just how easy it is to become a customer with us.