How To Choose The Right Electricity or Natural Gas Supplier
Written By: Warm Thoughts Communications on September 25, 2020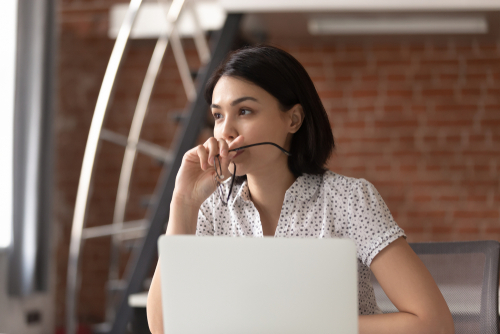 Today, residents of homes all across our service area of Connecticut, Maryland, Massachusetts, New Jersey, Ohio, Pennsylvania and Rhode Island have more options than ever when it comes to choosing an electricity or natural gas supplier.
The challenge many people face is that they just don't know how to sort through the options available to them, so they stay with the tried and true. As a result, they miss out on some potential opportunities for saving money and getting more of the services they want.
That's why it's so important to know how to choose an energy supplier for your home (or business). The question is this: How do you do that? Right now, let's take a look at all the options in the Garden State!
A brief history
In 1997, history was about to be made in New Jersey. Until then, the state's electricity needs were taken care of by just four utilities: Atlantic City Electric (ACE), Jersey Central Power & Light (JCP&L), Public Service Electric & Gas (PSEG), and Orange & Rockland. While these utilities are still active and functional, consumers now have the freedom to choose any electricity supplier they want.
And as far as natural gas is concerned, this market was also deregulated in 1997, right along with the electricity market!
One of the best byproducts of the energy deregulation law in New Jersey has been the increased competition and choice of different energy suppliers. This competition has given rise to many green energy companies. And more important, it gives the power back to you, the consumer. Purchasing your energy supplies through one of these companies, rather than through your electric or gas utility, is a purely economic decision, and one that you control. This decision has no detrimental impact on the reliability or safety of your service.
Energy supply vs. energy delivery
One confusing aspect of the home energy equation is that there are two players involved: your energy supplier, which produces the energy that flows into your home, and the utility company that actually delivers the power via wires and pipelines.
The supplier's cost makes up most of your energy bill, and it can vary considerably from one supplier to another—a big reason to shop around. Your utility remains the same regardless of what supplier you choose, as long as you don't move out of the neighborhood.
 
Understand your bill
A good place to start when it comes to making a smart choice about an energy supplier is to look at the bills you have been paying recently. Your bills should indicate how much energy you use and what you are paying for it—information that will give you a baseline for comparison to other options.
 
Do your homework
When it comes to power companies, knowledge is…well, power! A few minutes on Google will help you find energy suppliers that serve your area. Here are some factors to consider when paring down the list:
Track record: What is the supplier's level of energy experience and reputation?
Pricing: Buyer beware! As is the case with many companies, the lowest price doesn't always represent the best value. Keep an eye out for hidden fees and surcharges, and don't forget to research price stability. (What will your bill look like during a cold snap or heat wave?) With some providers, numbers from season to season can vary quite a bit.
Term length: Contract terms with an energy supplier are typically 12, 18, or 24 months, but some can be shorter or longer. Locking in your term helps you know you're not going to be hit by seasonal price fluctuations. Choosing the ideal term length can often become a balancing act, depending on where the market is and what time of year it is when you're switching.
Fees and surcharges: Some fees, such as a cancellation fee for switching suppliers while staying at your current address, are fairly standard across the industry. But some suppliers charge hidden fees that can really add up. Be sure to read the Terms and Conditions carefully!
Eco-friendly options: Some companies offer "green" energy plans (that's us!), with power sourced from sustainable, renewable resources or paid for using energy credits.
Discounts and reward programs: With some suppliers, you can earn rewards based on how long you've been a customer and how much energy you use.
Customer service: Some energy companies keep costs low by not providing much in the way of ongoing customer support, which means it might be difficult for you to get a timely answer to an issue. Don't settle—find a company that offers a minimum of reasonable availability (during regular weekday hours, for example).

 
Make the switch
Once you've decided on your new energy supplier, such as Discount Power, its time make the switch. We've made the process simple, easy and streamlined. Here's exactly how it works:
Start by keeping your most recent utility energy bill on hand.
Contact us by phone or by using our online form to choose your new plan, and submit your billing address, service address and other applicable info.
We will contact your utility company to notify them of the change.
After you enroll, we'll send you a copy of our Terms of Service along with a welcome letter to get you situated with everything we have to offer.
Your bill will continue to come from your utility but should indicate that we are the new supplier. If it doesn't, contact your utility.
At Discount Power, we make it easy and safe to save on your electricity and natural gas bills—all while helping you shrink your carbon footprint. Want to learn more? Contact us today!