Save Big by Enrolling in a HVAC Protection Plan
Written By: Warm Thoughts Communications on April 18, 2022
Discover How They Affect Your Energy Costs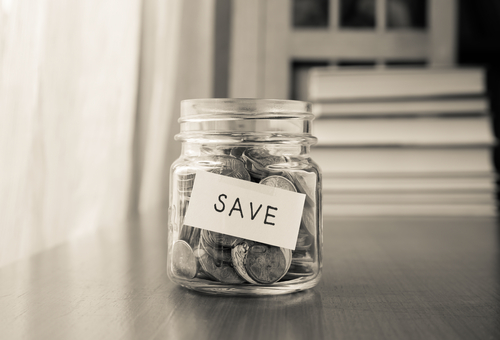 In early spring, homeowners aren't thinking much about their HVAC systems, mostly because the need for air conditioning hasn't quite kicked into high gear across the Northeast United States. But that time is just around the corner, and it makes sense to prepare now.
Having a reliable HVAC protection in place can save you lots: lots of worries, hassles, money, and sweat, that is! Read on to learn more about what an HVAC protection plan can do for you as the warmer months approach.
What is an HVAC Protection Plan?
An HVAC protection plan—typically offered by your local heating oil, propane, or HVAC company—ensures that if, or when, something goes wrong with your heating and cooling system, you'll be covered. Most plans include the following:
Yearly inspections for your heating, ventilation, and air conditioning (HVAC) systems year-round.
Priority service to help you avoid wait times during peak season.
Seasonal tune-ups and maintenance work.
No copays, fees, or cost for parts and labor, up to a certain amount, often $2,000 per year.
Billing options like a yearly or monthly flat fee.
24/7 emergency services.
Discounts on equipment upgrades and other purchases.
Preapproval to skip the red tape and paperwork for service calls.
Possible water heater coverage.
…and much more!
What are the Benefits of an HVAC Protection Plan?
There are a bunch of good reasons why you'll benefit from an HVAC Protection Plan, even if your system is on the newer side, and you don't anticipate a breakdown.
Better energy efficiency: Well-maintained HVAC system requires less energy to perform at their peak, which can help keep your routine electric bills down.
Lower-cost or no-cost repairs and maintenance: Repairs and service calls are included in an HVAC Protection Plan, with more common repairs typically being fully covered.
Extend the life of your systems: When your HVAC system is well-cared for and is using less energy, there is less wear and tear taking place, which is good news for the lifespan of your heating and cooling equipment.
Avoid breakdowns: When your equipment is being regularly maintained, you are less likely to need to make a service call for repair or replacement.
Cost Comparisons of Typical HVAC Repairs
Some of the most common HVAC repairs—like the need for new condenser coils or a replaced compressor—can cost up to $2,000, potentially. And even a basic air conditioning service call to diagnose your problem can run between $50 to $200. All of that can add up quickly—but it's not something you'll need to worry about if you have a solid HVAC Protection Plan in your wheelhouse.
A Great Energy Plan + System Protection is a Winning Combination
HVAC protection plans keep your systems running strong. A Discount Power energy plan can help keep your operating costs low! Plus, when you switch to one of our Green Plans, 100% of your electric usage will be offset by carbon-neutral, wind, or hydroelectric sources. Your existing utility will continue to deliver power to your home or business, send you your bill, and respond during any outages. But that electricity is replenished by Discount Power with energy you can feel good about using. It's easy, it's safe, and it's 100% pollution-free.
What's more, you can lock in today's low, green electricity rates for an extended period so you can feel even better about the difference you're making while saving money on your energy bills. Make the switch to Green today! At Discount Power, we make shopping for electricity and natural gas plans easy! Reach out to us to learn more about your options.