Does My Home Need a Natural Gas Safety Inspection?
Written By: Warm Thoughts Communications on February 7, 2022
Staying Up To Date on Your Annual Natural Gas System Safety Check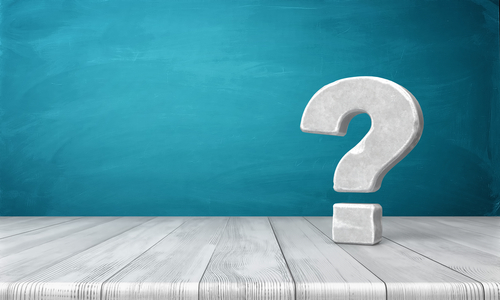 Gas-powered appliances and heating systems are both energy-efficient and safe, but just like other equipment, it's important to have periodic safety inspections to prevent small problems and worst-case scenarios, however far-fetched.
Just like with vehicle inspections, many municipalities require natural gas safety inspections. But even when a safety inspection is not required, a home or business owner should still take the initiative to make sure their equipment is in good shape. It just makes sense to protect your investment, your energy efficiency, and your safety.
What is Involved in a Natural Gas Safety Inspection?
Though Discount Power does not offer safety inspections, it doesn't mean that getting an inspection of your natural gas equipment isn't still a quick and easy task to accomplish! Once you've located a local company that offers inspections, they'll dispatch a trained and certified energy expert who will:
Check out your gas-powered appliances, along with their safety devices, seals, valves, and fittings.
Inspect your gas lines for blockages, leaks, corrosion, and adequate seals.
Look at vents, flues, and chimneys for blockages, fire hazards, and wear and tear—to make sure any harmful gasses are being safely released outdoors and not back into your home.
Measure the levels of gas present throughout and around the perimeter of your buildings and property.
Measure the pressure of the gas inside the lines.
What are the Signs of a Natural Gas Safety Emergency?
Your natural gas safety inspection should be conducted at least annually, though if anything seems off with your equipment, don't wait to have it checked out. Signs that your natural gas line or appliances may need emergency attention include:
Sulphur or skunk-like smells: Natural gas companies add this unpleasant odor to alert people of gas leaks, since gas in naturally odorless, but combustible when improperly released.
Weird noises or misbehaving appliances: if you hear a hissing sound that reminds you of air being released from a balloon, or your appliance is acting strange, there could be a leak allowing gas to escape.
Signs of carbon monoxide: If your carbon monoxide detector goes off, don't dismiss the alarm as a fluke. Likewise, pay attention if you or your household members experience signs of carbon monoxide poisoning, such as dizziness, headaches, drowsiness, nausea, or shortness of breath.
Why is a Natural Gas Inspection Important?
There are many benefits to making sure your natural gas equipment is in good working order, ranging from protecting your wallet to protecting your family. Ultimately, regular natural gas inspections each year can:
Help your heating system and gas-powered appliances work more efficiently, saving you money on your energy bills.
Extend the life of your heater or appliances by reducing strain on the equipment, through energy efficiency.
Prevent small problems from getting worse, requiring expensive repair or replacement.
Protect your family from potentially deadly fires, carbon-monoxide leaks, and explosions.
Take Control of Your Natural Gas Costs with Discount Power!
Inspecting your natural gas heating system and appliances regularly gives you the power to protect your investment in your equipment and choosing your own natural gas provider can give you the power to secure affordable fuel prices.
Natural gas prices can spike unexpectedly. If the weather is colder or warmer than usual, that rate spike and heavy energy use can wreak havoc on your budget… but no longer!
If you're tired of seeing your utility bills fluctuate without any control over what's happening, you'll love us. One of the best things about Discount Power is our ability to fix your rate, guaranteed to eliminate the surprise of price spikes. You can even choose how long you want to lock your rate in from just a few months to as long as three years. We also offer variable pricing for those who prefer it.
We make it easy and safe to save on your natural gas bills, all while helping you reduce your carbon footprint. And don't worry, your utility company will still respond to power outages and any emergencies like gas leaks, as well as send you your statements. But now you're not stuck with their limited options. See what becoming a Discount Power customer can do for you!