What Happens After Choosing a New Energy Supplier?
Written By: Warm Thoughts Communications on November 16, 2021
…and What Stays the Same? We'll Help Answer That!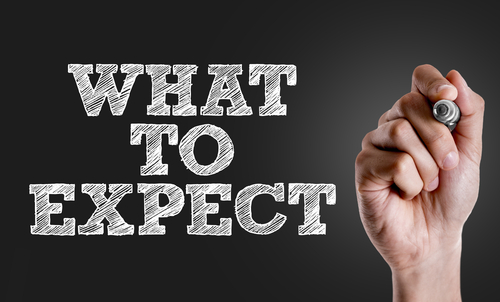 Choosing a new power supplier can feel a little intimidating on the surface, and customers may feel overwhelmed by the possibility of changes to their plan—or what happens along the way. But some changes can be great, and we think that after reviewing which portions of your energy plan will be different—and what won't—you can be better informed to decide what benefits you the most! Let's walk you through the full process here:
Changes you may experience after choosing a new supplier include:
Your Buying Power: Keep your eye out for the best rates and ongoing promotional offers. New suppliers are often more responsive to their customers' needs, since if they don't prove their worth, the customer can easily switch back to their current utility provider.
Your Expenses and Benefits: Your new supplier may be able to provide you with a better rate than the utility, or they may be able to offer added incentives, rewards or rebates that make the rate more attractive than what the utility could provide. For example, when you choose Discount Power, you'll automatically be enrolled in our Rewards Program where you can earn up to $600 in rewards each year to spend on shopping, dining, travel, movies, and so much more! *
Your Autonomy: When you have the power to choose your own supplier, you get to decide what works best for your situation. If you aren't satisfied with the new program, you can go back to your old supplier when the contract term concludes.
Your Carbon Footprint: When you switch to one of our Green Energy Plans, 100% of your electric usage will be offset by carbon-neutral, wind or hydroelectric sources. With tens of thousands of customers, Discount Power has proven to be a safe, easy way for people like you to take control of their energy costs and reduce their carbon footprint at the same time!
How Your Bill Looks: When adding a new supplier, your bill may look marginally different, but that doesn't mean it will cost more. Because additional parties will now be responsible for different aspects of your service, the breakdown of your bill will likely be more specific.

Imagine a grocery receipt that bills in lump sums for categories like produce, meat, and dairy, versus one that is itemized for specific items: bananas, oranges, deli turkey, milk, and butter. One statement is longer and more specific, but it will otherwise look nearly identical in nature.

When You'll See Updates: Your statement may take a few billing cycles to fully reflect the way your supplier will work with your utility.
You WON'T see these things change:
Your Statement Cycles: You'll continue to be billed at the same monthly timeframe as prior.
How You Get Your Energy: Your current utility provider will still transport your power or gas. They remain responsible for the poles, wires, pipes, and lines running to your home or business. Your new supplier oversees where the energy comes from, but the utility is still in charge of transporting it to you.
Who is Responsible for Troubleshooting and Repair: As the party that maintains control of the lines, pipes, poles and wires, your utility will still respond if you need help, such as during a power outage or a rare gas leak. Their obligation to oversee these channels doesn't change—even if you choose your own supplier. Our goal is simply to help you get the best rate possible, while making sure you retain the service you value!
Give Yourself the Power to Choose Your Energy Supplier
Discount Power helps make it easy for you to understand and manage your electricity and natural gas costs, providing competitive energy supply service across the Northeast United States. With our renewable energy options, we can also help you feel good about the energy you use every day. View our available energy options built to fit your needs—and your budget!
Currently, Discount Power operates with utilities in Connecticut, Delaware, Maryland, Massachusetts, New Jersey, Ohio, Pennsylvania, and Rhode Island servicing both residential and commercial customers—use our ZIP code lookup to see if Discount Power can become your supplier.
*This Monthly Shopping and Dining Reward is not a gift card and has no cash value. It is a promotional reward, made available to you each month as a free customer bonus, and accessed online. Action is required to redeem your reward.