How To Best Optimize Your Home Heating System
Written By: Warm Thoughts Communications on September 20, 2021
Small Changes Can Make a Big Difference in Heating Efficiency!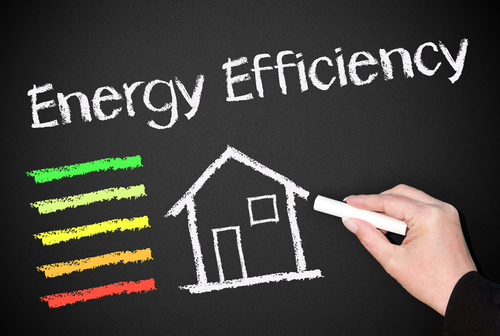 Winter is on its way, and that means you'll want to optimize your home heating system before the temps drop considerably. Optimization doesn't require a big investment of time or money; there are many simple changes that can make a big difference when it comes to helping the heating system in your Northeast home or business perform at its best. Here we'll provide you some tips that can help you evaluate how well your system is working, going into this year's cold season. With the information below, you can improve your heater's energy efficiency, all while lowering your carbon emissions, too!
Small Changes Around Your Home Can Help Your Heater's Efficiency
Double check and replace the weather stripping seals you have on the windows and doors in your home and use caulk on any cracks in building materials. Seals degrade over time, and worn-out seals let in moisture and drafts, making your heating system work harder and costing you more money.
Consider adding insulation to your attic to further reduce air leaks year-round.
Make use of fans, even in the winter. Fans on a low setting can help circulate the warm air in your home and minimize uneven heating.
Change Your Air Filter(s)
Obstructed, dirty air filters can send your heating bill through the roof by overburdening your heating system and requiring more energy use for the same output. Filters themselves are rather inexpensive and one of the cheapest ways to make your heater work better, not harder.
Take Advantage of Your Programmable Thermostat—or Upgrade to a Smart Thermostat!
A smart thermostat that uses Wi-Fi can save you lots of money on your energy costs in the long run. You can program a Wi-Fi thermostat to identify when you have traveled a certain distance away from home, so that it will respond by reducing energy while you're on the road, then heating or cooling your home to your preferred comfort level by the time you are headed back home. And with a smart system, all members of your household can use the geofencing app so that the thermostat takes everyone's proximity to home into account when setting the temperature.
Likewise, if you're not ready for a smart system, you can still program your midlevel thermostat to turn off and on, or adjust energy output, at certain times of day or days of the week, depending on your schedule.
Evaluate Your Heater's Efficiency
Is your heating system a good "student"? Pay attention to how well your furnace or boiler follows directions from the thermostat!
If your heater seems to take too long to make you comfortable—and this can be a matter of preference—you may want to assess your options. A smart thermostat can also give you a peek into how effective your climate control system is since it allows you to understand just how quickly it takes for your system to reach an optimal comfort level. Many systems have an energy-saving report built into the app to provide insight into how much energy and money you're saving each month.
Consider Upgrades to Outdated Appliances
Many households have tried to squeeze another year out of a really outdated heating system at one point or another, but the truth is that older models—especially appliances that are more than 10 years old—can end up costing you far more than you'd like to bargain for. That money you may think you're saving by sticking with an outdated furnace or boiler ultimately just costs more later, when it inevitably needs a major repair—and usually at the most inconvenient time.
Energy Star–rated heating and cooling systems are dramatically more efficient than older models, and many gas- and oil-fired options are nearly 95% more efficient than models of barely two decades ago!
Reach Out to Discount Power Today!
Optimizing your heating system before winter hits the Northeast Region can make your home or business more comfortable while reducing your energy usage and related costs. What else can help you better manage your costs? An energy plan from Discount Power! We can save you money with available variable pricing, locked-in rate plans, and more—including our Rewards Program! Reach out today to learn more about how you can save big with the help of our energy experts.