National Grid's Rising Electric Rates In MA: What Can I Do?
Written By: Warm Thoughts Communications on November 16, 2020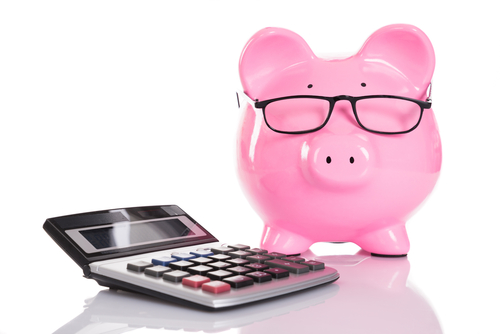 As if 2020 didn't hand residents of Massachusetts enough challenges, news broke earlier this month that will make things a little tighter financially during the upcoming heating season—and well into 2021.
National Grid, one of the largest utility companies in the Northeast, has submitted proposals for increasing standard tariff offers (aka Price to Compare) between November 1, 2020, and April 30, 2021. The tariffed rate for residential customers is set to increase by a whopping 25% percent—from 9.898 cents per kWh to 12.388 cents per kWh!
This steep rise in energy prices exaggerates a trend in Massachusetts that has been gaining momentum since 2014: Despite using relatively small amounts of energy (Massachusetts reports the eighth lowest usage of electricity among states in the U.S.), Massachusetts residents pay about 7 cents per kWh more than the national average for their electricity.
Save By Switching To Discount Power Today!
There is a ray of hope for Massachusetts residents who don't want to rest on their laurels while utilities like National Grid rifle through their wallets and purses for their last nickels, dimes and pennies.
Thanks to the deregulated energy industry in Massachusetts, power customers who would like to avoid paying new, higher prices for their electricity can switch their electric supply to a retail electric provider—one like Discount Power!
Switch to Discount Power for your electric energy delivery in MA today and, for a nominal monthly fee of $4.95, you'll get a 12-month fixed rate of 10.99 cents per kWh for your electric power! * That equates to nearly 11 percent lower than the new National Grid rate hike! You'll also receive a $50 Visa digital gift card once your service with us begins. Talk about a win-win!
How Do I Make The Switch?
Ready to say goodbye to National Grid? We thought so. The good news is we've made the process simple, easy and streamlined. Here's how it works:
Start by visiting our promotional page HERE, and have your most recent utility energy bill on hand.
Use our online form to choose your new plan, and submit your billing address, service address and other applicable info.
We will contact your utility company to notify them of the change.
After you enroll, we'll send you a copy of our Terms of Service along with a welcome letter to get you situated with everything we have to offer.
Your bill will continue to come from your utility but should indicate that we are the new supplier. If it doesn't, please contact your utility.
At Discount Power, we make it easy and safe to save BIG on your electricity bills in Massachusetts and throughout our Northeastern service area—all while helping you try to shrink your carbon footprint, too. Want to learn more? Contact us today!
*Assumes a January 2021 start