Smart, Efficient Home Outdoor Gadgets For Summer
Written By: Warm Thoughts Communications on June 29, 2020
Use technology to go green in your great outdoors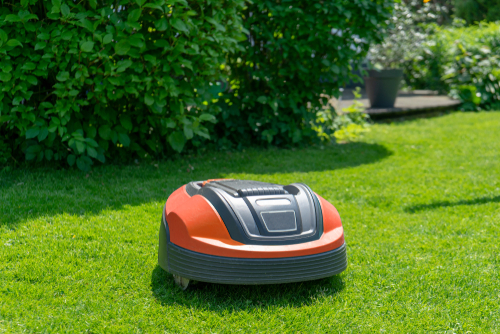 When you think about smart home technology, your first thought may go to a home assistant like Amazon Alexa or Google Nest Mini. Or, perhaps it's a Ring doorbell with audio and video capabilities that allow you to monitor visitors to your home over your mobile device.
There are also numerous home automation products like smart thermostats from Nest that let you control key systems in your home such as your HVAC system. These can keep your home comfortable year-round, while aiding to reduce your monthly energy use and the bills that come alongside that.
But did you know that smart home technology extends beyond the walls of your home? We've put together a list of some innovative gadgets that can assist in saving energy, reducing your carbon footprint, and improve the quality of your outdoor living spaces this summer all at the same time.
Smart Outdoor Plugs
Outdoor smart plugs take the convenience of your smart home control right out into your backyard spaces. You'll have the accessibility of your smart network, even outside your house! Just imagine controlling your yard lights or seasonal decorations even when on weekend vacation.
You can do that and more right from your phone with weather-resistant outdoor smart plugs from brands like Meross or GE. Some don't even require a hub, being fully functional on their own, and others work with your current system.
Smart Yard Care
Mowing the yard is a chore few enjoy. But, a smart robotic mower can take care of that job for you. Much like the popular Roomba robot vacuums smart technology allows you to remotely set what length you want the grass to be, and track its progress using GPS. Some models come with both Bluetooth and cellular radio accessibility. The most popular models from brands like Worx or Husqvarna are both battery-powered, and are able to tackle nearly a quarter acre on a single charge!
If you have a home irrigation and/or sprinkler system in place, you can install a smart control allowing you to both monitor and program it from anywhere with an internet or cellular connection.
Smart Outdoor Lighting
We each probably have a favorite restaurant or patio that is enhanced by outdoor lighting. Why not bring that same enjoyment to a space all your own? Outdoor lighting isn't a splurge—it can save you from tripping on a dark pathway or having to fumble for the right key. It enhances home security, and it can light up your next (socially distanced) gathering. Smart outdoor lighting takes it to another level by adding automation, remote control, and other convenience features.
The variety here is abundant – from outdoor-rated smart bulbs, sconces, path lights, and spotlights, major brands like Ring, Phillips, and Sengled all have great options for every outdoor scenario, and every budget. You can turn on, dim, or turn off outdoor lighting through your phone or your automated home assistant. Additionally, nearly all of these enhancements come with sensor triggers, making sure they're functioning only when you need them, and helping conserve energy use altogether.
Smart Outdoor Security
Smart outdoor cameras can be used anywhere on your property; You can set one up near your back door, or on your outdoor shed, or garage entry. Anywhere it benefits you to have that extra set of eyes. To further protect your valuables, there are even smart padlocks, where the lock itself is controlled through Bluetooth technology. Not only can you make sure it is locked (we've all had those second thoughts thirty minutes into an errands run) but you can unlock it for friends or family while you're away.
Smart Pool Care
Smart technology can assist in taking care of your pools as well, which bodes perfectly for the likely increase in 'stay-cations' this summer. A floating smart water monitor lets you check the pH levels and temperature in the pool water any time of day or night, so you know when your pool water needs attention or chemical treatment of any sort.
A smart robot pool cleaner also keeps your pool squeaky clean by trolling the water in the same way a vacuum would. It helps cut your manual labor with a traditional pool vacuum, and aids the load taken by the main filtering system. Your pool will always be ready for swimming this season!
Don't get wiped out by high-cost energy bills this summer! When you switch to Discount Power, nothing changes but your rate. We offer a range of both shorter and longer-term plans, so that you can choose the one that best suits your needs. You'll have more options, more control and more ways to reduce your carbon footprint, too! Get in touch with us, or easily enroll, today!