Sustainability Projects Around The World, And Around Us
Written By: Warm Thoughts Communications on March 27, 2020
Support sustainability with Green Energy Plans from Discount Power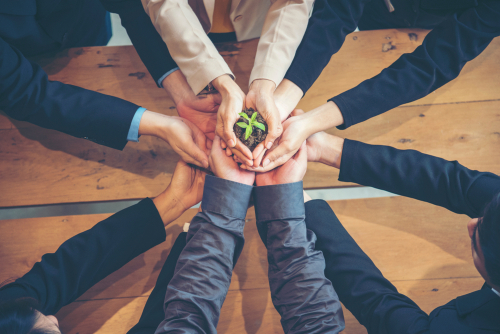 All over the planet, people are making an effort to protect the environment. At Discount Power, we help that effort by giving our customers the option of our Green Energy plans. With Green Energy, all of your electricity usage is offset by carbon-neutral, wind-generated power sources. And you still get great rates!
We support sustainability in our energy supply, and we applaud those who are working towards sustainability in all sorts of ways – some you may not have even known about!
Worldwide Commitment
Sustainability at the local level
There are projects big and small all over the Discount Power service area of states that are supporting sustainability in all sorts of ways.
In Massachusetts, the New Entry Sustainable Farming Project is an initiative from Tufts University. The NESFP's objective is to support new farmers in becoming successful and support the local food supply while practicing sustainability. It also helps introduce their communities to these farmers through a Community Supported Agriculture program where people can subscribe to receive fresh, sustainably grown, seasonal produce from the farms in the program.
In Cleveland, once called the Forest City, organizations like the Cleveland Botanical Garden, the Holden Arboretum and the Western Reserve Land Conservancy are coming together for the Cleveland Tree Project. The project's goals are to protect the city's dwindling tree canopy and grow the tree canopy from 19 percent to 30 percent by 2040.
Philadelphia's government has an Office of Sustainability. It works with public and private agencies to advance multiple sustainability efforts, including safe and accessible food and drinking water, accessible and affordable transportation, clean and efficient energy, climate prepared and carbon-neutral communities, healthy air both indoors and out, and zero waste.
Enroll in our Green Energy program for affordable, renewable energy for your home, or your business. Contact us today for a quote, or to see the plans available in your local area.