The Current Landscape of Wholesale Energy
Written By: Warm Thoughts Communications on January 17, 2022
Wholesale Energy Prices are Impacted by Global Markets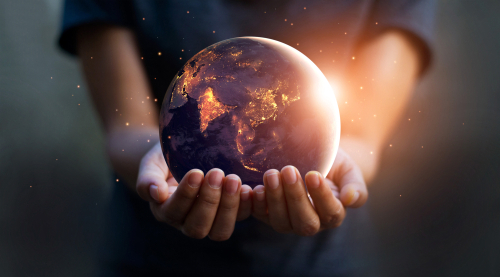 Understanding wholesale energy is key to having a strong grasp of how the energy market works, and why you may see fuel prices increasing across the board. All energy providers are impacted by the wholesale energy market, so no matter which provider you work with, gaining an understanding of the industry landscape overall is beneficial.
What is Wholesale Energy?
Your energy provider gets the fuel you use from a wholesale supplier with access to the large stores of energy around the world. When the wholesale energy prices increase, your energy provider's prices will need to increase as well, since they must pay more for the fuel their customers need and rely on, on top of their existing business expenses.
What Global Factors Influence Wholesale Energy Prices?
The wholesale energy market is affected by many factors, not just what's going on here in the U.S. Some of the current events relevant to the wholesale energy landscape around the world include:
High demand for fuel in China: Since China has relaxed some of its Covid restrictions, there's been an increase in industrial activity and travel, requiring more energy. Because of the high-demand, Liquified Natural Gas (LNG) cargo operations often select Asian hubs, which increases prices in the European and American markets.
Droughts in Asia and South America: Countries like China and Brazil account for a significant portion of hydropower production, but with droughts in those regions, hydropower is now harder to come by. And what do hydropower users often turn to as an alternate energy source? Natural gas and crude oil products used to generate electricity. This further increases the demand—and price—for energy in our area and around the world.
Russia's Sluggish Oil and Gas Discoveries: Due to pandemic-related cutbacks, Russia's energy source exploration expenditures were tremendously reduced. As a result, their supply reserves reached a five-year low. The loss will further compound until Russia is able to restore its reserves.
Low Natural Gas Storage Levels in the Americas: Hurricane Ida caused a pause in production that is still impacting 77.3% of the typical output from the Gulf of Mexico. In fact, The Energy Information Administration reports that U.S. natural gas storage is currently 7.4% below its average over the last five years and 16.8% below last year's level. The U.S. is an exporter of natural gas, and so demand from the global market also puts strain on our country's supply.
Climate Change Hurts "Green Energy" Initiatives—and Increases Demand for Fossil Fuels
Climate change and skyrocketing fossil fuel prices are locked in an ironic and damaging cycle that both hurts green energy production, and increases the demand for traditional fuels—which, in turn, worsens greenhouse emissions.
Variable Wind Levels: Climate-induced lower speed winds in some regions hurts the wind turbine industry, while too-harsh winds damage turbines and require wind farms to pause their production.
Droughts: Drought in hydropower-producing regions makes hydropower harder to get and more expensive.
Warmer Water: Some types of renewable energy—like concentrating solar thermal and geothermal energy—use existing water sources, like ocean water or nearby rivers and streams, to cool their energy production. But "wet-cooling" doesn't work if the natural water source is already too warm.
Fortunately, you can make a difference by choosing a 100% renewable energy plan to help create a greener, cleaner future. Feel good about the energy you use every day and make a meaningful difference for the green energy industry!
Energy prices may have spiked this year, but your costs don't have to. By switching fuel providers, you can reduce your carbon footprint, move to a renewable energy plan, and get the most affordable rates. The experts at Discount Power can walk you through your options and explain the changes you could see when you become a customer.
Be Part of the Solution by Switching to Affordable Green Energy with Discount Power!
Customers and energy providers can't control the wholesale energy landscape, but you don't have to be at the mercy of the utility company's soaring natural gas costs that they pass along to you. Discount Power helps make it easy for you to understand and manage your natural gas costs, providing competitive energy supply service across the Northeast United States.
Currently, Discount Power serves tens of thousands of residential and commercial customers who've made the switch, operating with utilities in Connecticut, Delaware, Maryland, Massachusetts, New Jersey, Ohio, Pennsylvania, and Rhode Island. Get energized about your power to save—both the environment, and your hard-earned money! Reach out to our professional energy experts at Discount Power who can help you compare plans, rates, and providers to supply your electricity or natural gas.